Tim's Home Inspection Services
Residential Buyer's Inspection
Our Residential Buyer's Inspection services start at just $275 and abide by the
Standards of Practice (SOP)
as stated by the Texas Real Estate Commission (TREC). During the noninvasive walkthrough of the home, we search for any issues that buyers should be aware of and visually assess the condition of the following areas:
Structural systems
Electrical systems
Plumbing systems
HVAC systems
Appliances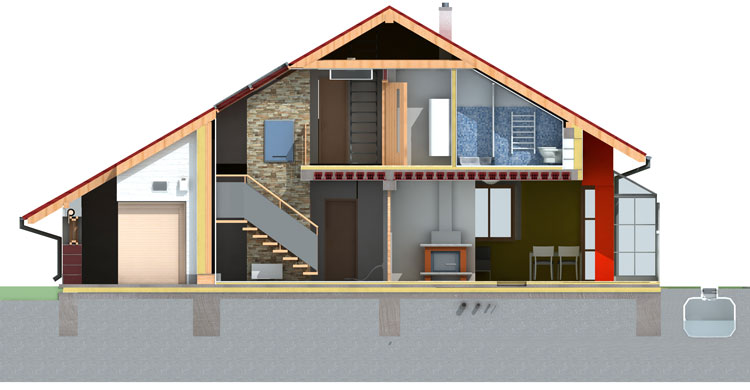 Additional Inspection Services

Re-Inspection
A Re-Inspection is great for buyers and sellers who want some additional peace of mind as they proceed with closing a deal. We will revisit a home we have already inspected after all repairs are done, checking that all requests have been met and that the buyer and seller are on the same page about the home's new condition.

Pre-Listing Inspection
By having a Pre-Listing Inspection completed before putting a home on the market, sellers can increase their negotiating power, the value of their homes, and the attractiveness of their property to potential buyers. We will inspect the home for any issues that the seller should address before showing the property.

New Construction Inspection
We will inspect a newly built home in preparation for a final walkthrough. It is common for oversights to be made during the building of a home, and we offer a fresh pair of eyes to search for even the smallest issues.
11th Month Warranty Inspection
Homes that were sold with a 12-month builder's warranty should be inspected during the 11th month, while the warranty still stands. We will inspect for defects or damages that may be covered under your warranty, allowing you time to request repairs before your coverage has ended.

New Construction Phase Inspection
We will inspect new construction at significant phases – from beginning to end – for defects, damages, or errors before the builder moves on to the next stage of the construction process.

4 Point Inspection
Many insurance providers request proof of a 4 Point Inspection, which entails the inspection of four of the most significant parts of the home: the roof, electrical system, plumbing system, and HVAC system.
Loan Draw Inspection
Most loan lenders will want to have a report on the home's condition and an estimated necessary repair budget before agreeing to work with a client. We offer Loan Draw Inspections, and the reports can be shared with your lender.

Phase Inspections
1st phase inspection prior to pouring the slab. 2nd phase inspection prior to interior finish out/sheetrocking of walls in the home. 3rd final phase, full home inspection when the home is turn-key ready.
An Inspector You Can Trust